The most common question is the easiest to answer.
"How much is my car worth?"
Your car is worth at least $400 more than any other cash offer you've received. We buy used cars here in the Raleigh and Wilmington areas. We don't use car trade-in values or online car value calculators to determine how much your car is worth.
How is it possible to GUARANTEE my car is worth $400 more than any other written cash offer?
Simple. Every other car buyer has incentives to underestimate your car's value. After all, a dollar out of your pocket is a dollar in theirs. However, the reasons for bad offers go beyond that.
A franchise dealer doesn't want a used car.
Your local franchise dealer doesn't sell used cars, so they only take your trade to sell at auction for low prices. Since it costs them money to buy and process your car for sale at auction - that money gets subtracted from your offer.
Used car lots are more interested in selling, not buying.

A used car lot makes their money by selling more cars than they buy, so their offer has ulterior motives. We don't have any cars to sell you - we just want to buy your car for cash.
Online car value calculators and instant cash offer tools use cheap car averages.
Instant Cash Offer (ICO) tools are based on the average sale values of cars that go to auction. Auction cars often can't be sold anywhere else due to damage, cosmetic defects, liens, etc. Traditionally, the car values these tools provide are much lower than the retail price of a pre-owned car. That means if you sell your car based on an ICO, whoever sells it next can likely do so at a hefty profit. If you've been searching terms such as "sell my car online" or "how to sell my car?" – avoid selling it based on an ICO or online car value calculator at all costs.
ICOs cannot give you bonuses for a well-maintained car.
A generic car value generator has no way to reward you for taking care of your car and keeping it in pristine condition. Our buyers specialize in appraising pre-owned cars, so we know how to spot a responsible car owner and it shows by how much we offer for your car.
How much MORE is my car worth?
Our car buyers understand that your car defies a dropdown list. Your car isn't just "any car." Selling your car to Get400More.com means you get the most cash for your car, backed by our More Money Guarantee.
We believe using a generic online car appraisal calculator will get you a generic offer that's much less than what your car is really worth.
The Get400More.com team writes custom offers for every car we buy. We don't use online car value calculators or trade-in values. This guarantees you'll get the most cash for your car.
Get400More.com is not a used car dealership. We have no cars to sell, we don't do trade-ins and have no services to sell you. We're only interested in buying your car for cash. We will buy any car, regardless of make, model, or year as long as it is drivable and will pass North Carolina state inspection.
1. Call Us
Call (844) 400-6673 to speak with one of our local car buying specialists.
2. Tell Us About Your Car
Provide us with a few pieces of information about your car, like the VIN and mileage, and we'll give you our best offer. You can accept this offer on the spot or see if others can beat it!
3. We Deliver Your Check
We come to you to pick up your car and deliver your check, which you can cash immediately. We're available 7 days a week and can meet you the same day.
---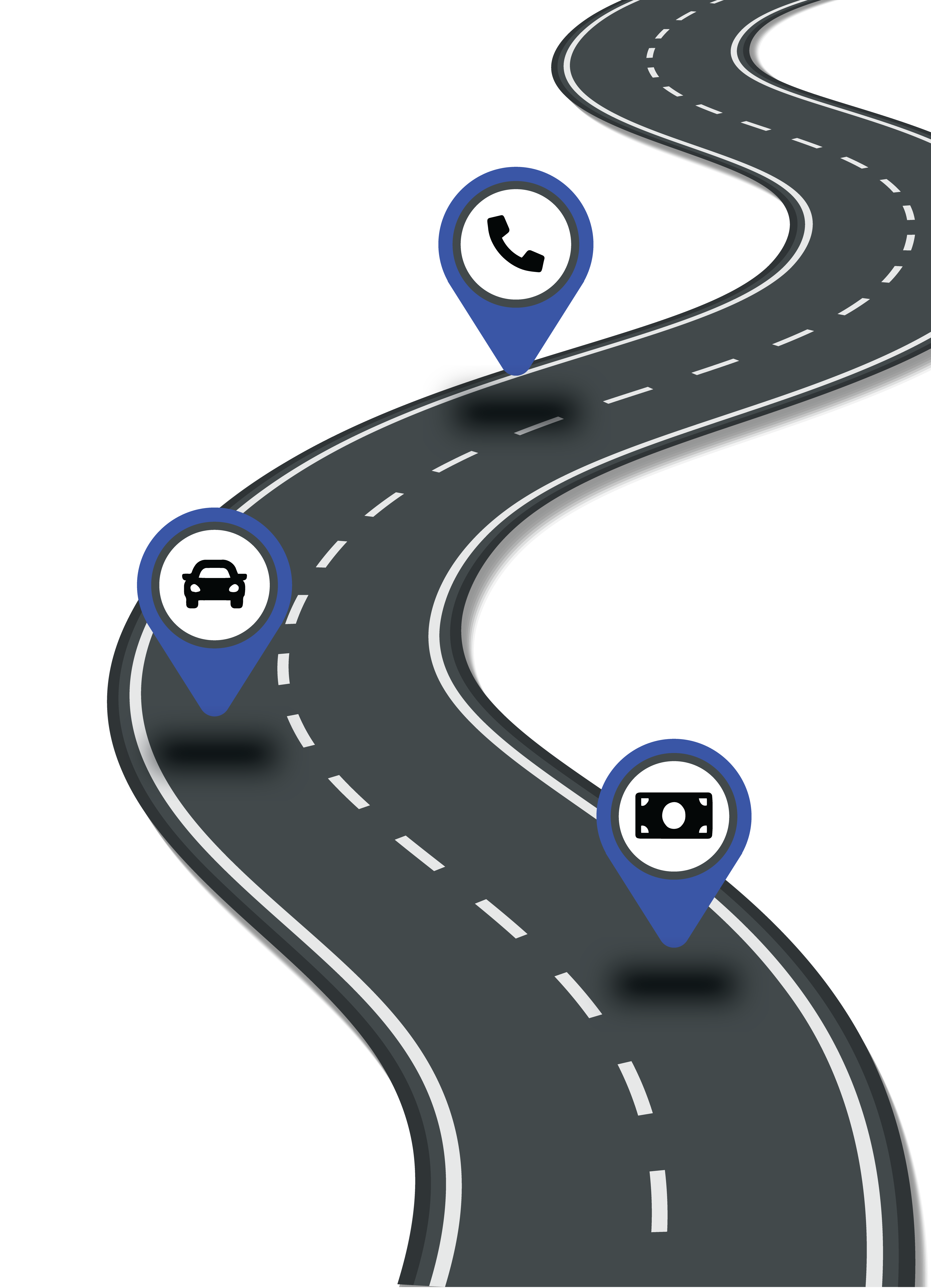 GET A REAL ASSESSMENT, AND A REAL OFFER
Raleigh, Durham & Surrounding Areas
Wilmington, Myrtle Beach & Surrounding Areas
Outstanding Customer Reviews
is the reason people think twice before selling used cars online.